Hello from Vibrant Dermatology and Skin Bar MD:
We miss you and we miss taking care of your skin. These unprecedented times have been challenging for us all. For those of you who have been personally impacted by coronavirus, please know that you are in my thoughts and prayers. Coronavirus has affected so many individuals in the Commonwealth, including some of my own family members. During times like this, it can be hard to remember those things for which we are grateful. Today, I wanted to let you know how grateful I am for all of you! I started Vibrant Dermatology and Skin Bar MD with a dream in my heart and a very large loan!! One year later, we have built something so beautiful. We have shown our community that it is possible to do health care differently—to take our time with each patient, to building lasting relationships, and to treat our patients like our family. It has been my honor and privilege not only to take care of your skin, but to take care of you, to cry with you and to laugh you. I will always be grateful for that. As we come upon our one-year anniversary I want to celebrate with you. In the weeks to come, we will re-open and we will establish a new normal which will include many new safety procedures. But for now, let's celebrate our one-year anniversary with amazing specials to make sure
that you come out of quarantine putting your best face (even if it's a masked face) forward!
Be well,
Dr. Ip
Important Reminders:
Telehealth visits are available. These visits are perfect addressing acne, rosacea, rashes, and cosmetic consultation. Urgent/time sensitive procedure visits will be available once a week. Once we get the go ahead from the state, facial appointments will resume.
Celebrate Our Birthday With Presents For You!
All products can be purchased by calling the office – 7817089299. Offer good through May 22nd.
Products
10% off all Skin Bar Products
15% off all Hydropeptide Products
Bank you Botox! When this is over, we are all going to need a touch up!!
1 area $275
2 areas $425
3 areas $585
Microneedling: Perfect treatment for acne scars, skin rejuvenation, and facial hyperpigmentation
Full Face $275
Laser facials – Treats acne, melasma, rosacea, provides skin rejuvenation can be used year round
$300
PRP: Platelet rich plasma for Hair loss and for Skin rejuvenation
$500
Filler
$600 a syringe while supplies last
Facials:
$55 Signature Peptide Facial
$125 Aquafacial
$125 Chemical Peels
Buy a package of 3 an receive a free booster with each treatment
Gift Certificates: Receive an extra $20 with each Gift card purchase of $100 or more
New Service Alert:
Perfect Pores Micro-infusion Facial $185 while supplies last.
All the rage in Hollywood, this facial contains a proprietary blend of anti-aging serums that improve your skin's tone and texture, as well as a micro-botox infusion which improves pore size and facial redness. Say hello to Flawless skin. Treatments can be done every 4-6 weeks. While supplies last!
New Product Alert: Vital Eyes Instant Awakening Serum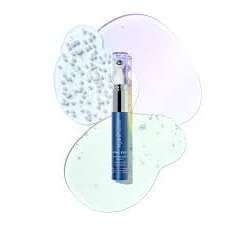 This hydrating eye serum minimizes the look of puffiness, fine lines and wrinkles over time. Using the eye-safe retinol alternative bakuchiol, the treatment brightens hyperpigmentation and reduces the look of crow's feet. The cooling rollerball massages with anti-inflammatory caffeine to increase blood circulation and instantly depuff for a smoother, brighter under-eye.
Thank you for Supporting out Small Business. Your referrals mean so much to us! Enter our Birthday Give Away: Free laser Facial. Our top selling procedure, the laser facial is safe for all skin types and can be used all year round. This laser treatment is so gentle that there is absolutely no pain or downtime. The Skin Bar MD laser facial can treat acne, hyperpigmentation, acne scars, rosacea, fine lines and wrinkles, and perform laser hair removal.
Here's how to enter to win.
Follow us on IG/Like us on Facebook @vibrant_skinbarmd
Like our give away post on IG
Tag 3 friends
The more friends you tag, the more entries to win